Projectors are the most amazing thing to have in your living room because it just excels our watching experience up to an extremely amazing extent, but you are curious about How Long Does A Projector Bulb Last? If your answer is yes, then you have come to the right spot.
Sometimes owning a projector could be an expensive thing for a few of us because you never know when you would need to purchase a new projector. After all, few projectors are said to be quite robust to stay sound for years but after a few months it just blacks out.
Moreover, if you are a beginner projector user, you must be unaware of the fact that this happens in many flagship projectors also but that doesn't mean you must buy another one because these projectors are crafted with replaceable accessories that will save your capital.
Quick Links
How Long Does A Projector Bulb Last?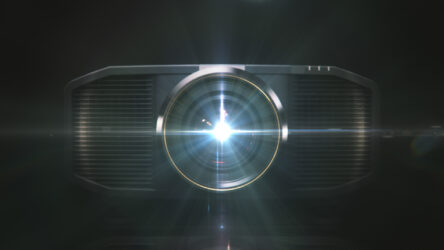 As you have understood that this article is going to be about how long do projector lamps last along with all those factors that may tend your projector to have a new projector bulb. Although we will help you understand how many hours do projector bulbs last efficiently?
Though if you are a technology geek then you must be aware of the fact that gadgets demands extended look after so that you can use them for a long time and get the best out of them.
So in today's informative article, we have decided to bring you the best tips and tricks with which you can make it count that how long does a projector bulb last? and how can you make them last much longer?
Factor Affecting Projector Bulb Life
So without any further delay let's just get started with understanding a few factors that can influence your projector bulb lifespan.

Average Life:
If you're not familiar with the technical knowledge about the projector and its components then you must read this attentively. As you know there is a projector bulb incorporated in a projector that enlarges the display and projects it over the display screen.
Though you might wonder that a projector bulb is featured with specific average life according to it you can have the best out of a projector till a specific period. Few projectors are entitled to the average life of their projector bulb.
Whereas the average life of a projector bulb is keenly a tentative thing to its variant along with your usage hours. For instance, if your projector bulb has an average life of 1000 hours and your daily usage is 5 hours then you might need to change it within 7 months.
Projector Variants
Moreover, the average life of a projector bulb is also subjected to the variant of the bulb you're using. Let's dive deep into it for a better understanding of this factor. For this, we need to know about the types of projectors that have extended projector bulb lifespan.
There are three variants of projectors based upon the sort of illumination featured in the projectors which are as follows: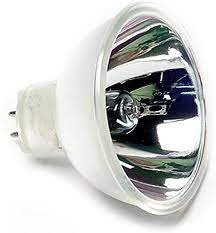 This type of projector is packed with high-pressure mercury that is packed within the ARC spaces due to which this projector generates light when supplied with an electric charge.
Although this sort of projector is featured with an average life of 1500-2000 hours that can allow you to have usage of a whole day without any interruption and then you will have to replace its projector bulb after 6-7 months.
If you are a mediocre sort of user that spends 2-3 hours on a projector then it can be used for 2 years without even thinking about replacing the projector bulb. There are a few makers that have made such bulbs with an average life of 5000 hours.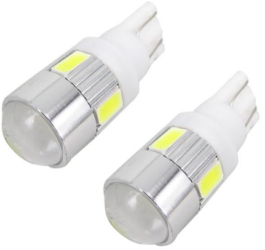 You might be familiar with this technology, Light Emitting Diode is the modern-day technology that is featured in a wide range of projectors. Although these projectors have brought a revolution in the projector market because of their premium display.
The LED bulb is consolidated with a rugged and robust sort of manufacturing due to which this bulb is featured with a whooping large average life that could be of 60000 hours.
Though owning such a projector could get you rid of bulb replacement for 6-7 years if you use it for 24 hours. But if you are a moderate user that uses a projector for 4-5 hours a day then you can replace its bulb approximately after 30 years.
Laser


Source: made-in-china.com
Laser projectors are enormously famous due to their brilliant brightness and contrast. Although this project variant comes along with an average life of 12000 hours that could allow you to use it every single day without replacing the bulb for 4-5 years.
But if you're using this projector under controlled ambiance for a couple of hours on daily basis then you might need to replace its projector bulb after 13-14 years. Although this projector is purposefully-built for extra-long sessions.
Ambient Factors:
If you have thoroughly read the previous section then you might have seen "Controlled Ambiance". If you are answer is yes, then you might be curious about this phrase. Without any suspense, let me tell you, with it, we meant the ambiance/surrounding of the projector.
You would be astonished to know that in most projector malfunctioning or destruction cases, the projector bulb had stopped working before its average life and the reason behind it was the environmental factors of the projector room.
So if you want to keep your projector's functioning sound and accurate you need to take good care of your projector's bulb because it can over-heat and get fried because of dust, insects, or debris.
Although these factors can influence your projector's performance and as a result, the projector display will get dull and the display brightness will fade out gradually even before its half-life.
Usage:
As you know we have elaborated the average life of a projector bulb is purely subject to your usage. Whereas you must understand that a projector could face issues like over-heating because of usage also.
Therefore, if you have spent a huge chunk of your hard-earned money on a projector then you must be willing to use it for a maximum interval of time. If is it so then you must keep your usage optimal.
If you start using your projector extensively, then you might end up frying your projector. Sometimes it happens that the projector bulb fries the whole circuit just because of over-heating.
So use wisely and stick to projector bulb replacement instead of the whole projector. After going through the basics and necessary key points that can let you replace your projector bulb unnecessarily along with understanding how many hours does a projector bulb last?
When You Should Change The Projector Bulb?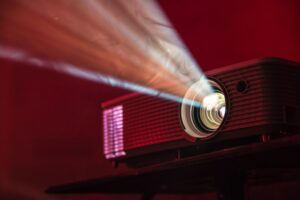 Whereas now you have acclimatized yourself with the thing that How Long Do Projector bulbs Last? But now you must know when you should change the projector bulb? For this you have noticed a few things that are as follows:
First thing first, make it count that what was the date when you have bought your projector along with accounting the average daily usage of your projector after it you can count the remaining life of your projector lamp.
Whereas if you have been left with the projector life that 1/4th of the real average life then you must go for changing the projector bulb because it is understood that the projector is not performing at its best while the operations and performance both are getting substandard.
How To Improve Projector Bulb Lifespan?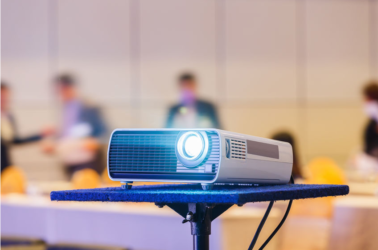 Now comes the most vital thing you all must have waited for and it is How You Can Improve Projector Bulb Lifespan? Because it is kind of human nature that everyone wants to have the best and maximum output of its investment.
Whereas you can extend the lifespan of your projector bulb through the following simple steps:
As we all know that every electronic gadget is heat sensitive and they need proper space for better performance and operations. The same is the case with a projector, you must mount your projector over a shady and dry place.
Although you need to keep your projector mounted on an airy spot so that the projector can have proper breathing space for avoiding over-heating in response to excessive usage.
After you have mounted your projector over the most viable spot, then you must need to keep it clean and tidy so that the lamp won't get covered in dirt and debris and keeps functioning smoothly without getting heated excessively.
Moreover, if you have mounted your projector over a table in front of your couch and you  are having kids and pets in your home then you have to be attentive about it coz any liquid spill or doo-doo can destroy your projector bulb or even projector itself.
As we humans get exhausted if we start working without having breaktime these machines start getting offended if we start using them without letting them rest. So use your projector moderately along with giving them optimal time for cooling.
Endmost Weather Condition:
While the projectors are not very weather sensitive, not every projector. Few projector brands are weather-sensitive. Whereas there is indeed a prominent difference in the performance of every projector under extreme conditions.
Therefore, you must avoid using your projector under extremely hot conditions or cold conditions because if your projector is not weather sensitive still your projector will deliver under-rated performance.
As eco-friendly consumerism is booming therefore the projector makers have started to craft eco-friendly projectors that are featured with an exclusive button that will hibernate itself if you are not in front of it or giving no command for a specific time.
So you must purchase a projector that has a safe mode, and if you do have one then don't forget to turn Safe Mode on before watching.
FAQs:
How long do Epson projector bulbs last?
Generally speaking, the average lifespan of a projector is determined by its usage and the type of projector along with the series of that projector. Though the average lifespan of Epson Projector is stated between 2000-3000 hours. But it can fluctuate because of usage and the amount of brightness you apply while using it along with the ambient factors.
What factor can force you to change your projector lamp?
The average usage of any projector could lead you to change its lamp within 7 months if youre using a High-Pressure Mercury Packed projector, 10-12 years for laser projectors, and 15-20 years for LED projectors. But this period could shrink to a few months as well if the projector start over-heating or the ambient dust and debris remains over the projector lamp. Whereas if the projector gets wet then you might need to replace it the very next day of your purchase.
Which projector variant is best for excessive usage?
There are three variants of projectors, but the widely-used one is the LED projector variant because this projector is facilitated with heavy-duty components that enable its lamp to acquire an average age of 20000 hours that will last for more than a decade even if you start using 15 hours a day or even 24/7 throughout the week.
How one can find out that the projector lamps need to be replaced?
If you determine the proportionality between the average usage of your projector with its average life then if the sum is less than half of its half-life then you must replace your projector lamp. Although if you notice any sort of substandard performance out of your project like undervalue illumination then you must consider replacing your projector's lamp.
Final Words:
We hope that you must have found our information article worthy of reading while spending your valuable time. Although we would like to type down our concluding remarks that a projector's lamp lifespan is purely a tentative thing to its variant, make, and your usage.
You must choose your projector wisely, if you're an occasional user and willing to save some money then you must buy a metal-halide or laser projector. Both are quite good for prominent performance and demand lamp change after 2-½ years or 10 years, respectively.
But if you think your usage is quite excessive and you do have an open budget then you must get the LED projector because these projectors are well-built along with unrestricted average life that will let you use it without replacing the projector lamp for 20 years.
Related Read:
Best Projector For Nintendo Switch Review & Ratings